Today I'll post some pictures of cannon I've modified from the extremely oversized Weapons & Warriors game by Pressman. Actually, the cannon themselves aren't too bad, but the carriages they come on are atrocious for scale figures. All they need is to replace the horrendous oversized carriages with something a bit more in scale, and they actually look pretty good, in my opinion.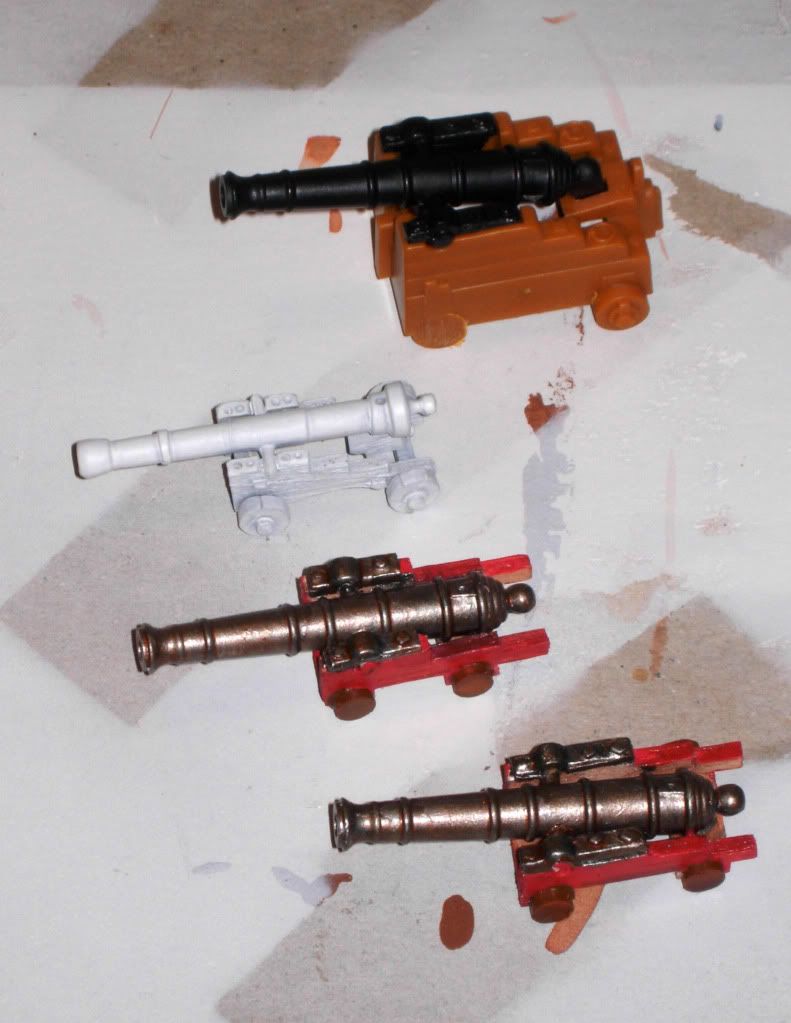 W&W cannon on custom carriages (bottom), beside a Flagship Games culverin and an unmodified W&W cannon (top).
Here they are with some figures for comparison.


The only drawback is that they are a little labor intensive, in that I make each carriage by hand from scrap pieces of balsa. If I had more experience, or any experience for that matter, with casting in resin, I'd maybe go that route. It would certainly go quicker making a master carriage, making a mold and casting as many as I need. I have something like 20 plus of the original plastic cannon, so anything I can do to speed up the process would be beneficial.
Hmmm, something new to experiment with that will set back my other projects by weeks...
'Til next time.